Having trained over 3,000 Service Advisors and Managers and with over 200 dealership consulting clients, our 77 plus years of combined dealership experience allows us to state unequivocally that we can improve your Service Advisor's sales and customer skills and substantially improve your fixed operations profitability and customer retention.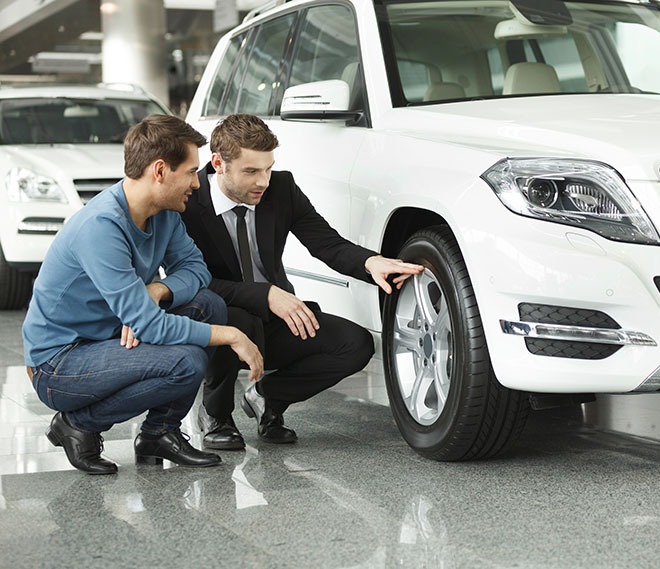 The Service Advisor is the front-line soldier in the battle for CSI, customer retention, vehicle resale rates, and service and parts department profits. No other employee in the dealership generates as dealership gross profit while interacting with as many customer as the Service Advisor, while typically receiving the least amount of training.
The Service Advisor needs to have many skills: handling difficult customers, selling needed maintenance and repairs, booking of repair orders, dispatch, quality control, and many others. Typically, the training needed to perform these tasks primarily comes from you, the Service Manager or Service Director. Unfortunately, this training is often hit or miss due to your commitment to other important duties. Therefore, the Service Advisor is often trained by either other Service advisors ("tribal knowledge") or even worse, trained by your customers.
For example, if a Service Advisor attempts to sell maintenance and constantly hears the same objections, he/she soon comes to believe those objections themselves. When they ask other Service Advisors for help in overcoming these objections, they are often told that the objections are difficult or impossible to overcome.
Service Advisor Improvement Options
24/7 On-Line Service Advisor Training
Service Advisor Performance Plus is an industry-leading, A-Z training series with over 80 training segments designed to improve the selling skills, customer handling skills, and every other aspect of the dealership's most important salesperson. It involves testing, scoring, and reporting for accountability, and it is accessible from any internet-connected computer, anytime, anywhere. This is the most comprehensive and thorough training program available in the market.
Dynamic and informative, these training and motivational seminars run from half-day to three days depending on the level of training desired. New-hires or old dogs, it doesn't matter, as the attendees will leave with cutting-edge techniques and best practices that they will be able to implement immediately to increase their professionalism, sales ability, CSI and customer retention. These seminars are custom designed for each client and will result in an immediate and substantial impact on the service department's performance.
With us, you'll find in-house training (knowledge) followed by on-the-drive coaching (applying the knowledge). This hands-on training will turn your service writers into service salespeople! Investment varies depending on the number of service advisors.
Similar to dealer 20-Groups — but on a much less expensive scale — groups of franchised or independent service managers or advisors will hold three meetings per year to compare financial data, share best practices, and learn new sales techniques. This quite possibly could be the biggest bang for your training buck.