Knowledgeable In-Dealership Consulting
"We are on track to increase our service department net profit by $300,000 in the first year!"

Our in-dealership consulting services will make a substantial and immediate impact on your service department's bottom line. Our goal is for the dealership to completely recoup their investment in our services in less than 60-90 days. Our focus is primarily on:
Increasing Labor & Parts Sales
Increasing Gross Profit Retention
Increasing Customer Retention
Controlling Expenses
Improving CSI
Improving Net Profit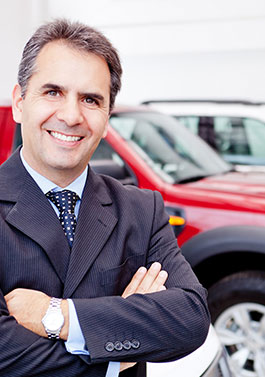 Service Department Profit Improvement Programs
Total Service Analysis
An In-Depth, On-Site Analysis of the Service Operation
Service Advisor Selling Skills
Repair Order Analysis
Financial Analysis
Market Position & Opportunities
Pricing & Sales Tools
Profit Opportunities
Departmental Expense Analysis
Shop Efficiency

At the conclusion of this 2-day engagement, we will perform an exit interview with dealership management and provide a complete report within 5 days outlining our objective analysis of the service operation and what profit opportunities are available.

Service Advisor Sales Training
We will train your service writers on how to become service salespeople.
Hands-On Sales Training in the Drive
Training Sessions in Seminar Setting
Coaching & Counseling

All of this is designed to equip the service salesperson to:

Overcome Objections
Close the Deal
Retain the Customer
Improve CSI
Improve Menu Sales
Increase Gross Profit Retention
Enjoy Their Career

Upon completion of this training, your service salespeople will have the techniques and the confidence to handle the most difficult selling situations and improve their Flat Rate Hours per RO (FRH/RO) average credibly and professionally. Cost varies depending on the number of advisors.
Service Merchandising Program
Objectives of the Service Merchandising Program are:
Improve FRH/RO Average
Increase Gross Profit Retention
Increase Parts Sales
Improve Shop Productivity & Efficiency
Retain More Customers

During this 5-day/1-visit or 7-day/2-visit engagement, we will:
Perform a Market Analysis to Determine our Pricing & Sales Opportunities
Design, Develop, and/or Revamp Sales Tools Such as Menus and Multi-Point Inspections
Implement Market-Driven Pricing
Improve Sales of "Gravy" Type Work
Improve Price Perceptions in the Marketplace
Improve Our Gross Profit Retention & ELR
Train the Service Advisors
Effective Sales Presentations
Overcoming Objections
Improving Customer Retention & CSI
Closing the Sale
Implement Performance Tracking
Key Performance Numbers (that a Service Manager Must Know & Control)
"You can't manage what you can't measure"
Exit Interview & Report
Detail of the Merchandising Elements and Procedures Necessary to Continue the Improvement Process

Total Service Net Profit Program
Objectives of the Total Service Net Profit Program are:
Improve Department Sales
Improve Gross Profit Retention
Reduce Department Expenses
Improve Department Efficiency
Improve Customer Retention
Improve CSI
Improve Bottom Line Net Profit

This 10-day engagement over 3 visits includes all of the elements of the Service Merchandising Program, plus:
Design & Printing of Full-Color Menus for One Franchise
Review & Redesign of Pay Plans
Review of Marketing & Advertising Efforts
Design of Custom Reports & Tracking Methods
Additional Service Advisor Sales Training
Training of Service Manager (Who Must "Carry the Torch" After We Leave)
One Month of "Service Advisor Success — One Idea at a Time" Video Series
Training on How to Conduct an Effective and Powerful Sales Meeting
Follow-On Training Approximately 90 Days after Second Visit

The Total Service Net Profit Program will make immediate, substantial, and ongoing improvements in the net profit of the service department. All elements of a successful service operation (excepting for advanced production techniques) will be addressed during this 10-day engagement.